GADGETER 25 SEP 2012 GADGET, MEDIATEK, NEWS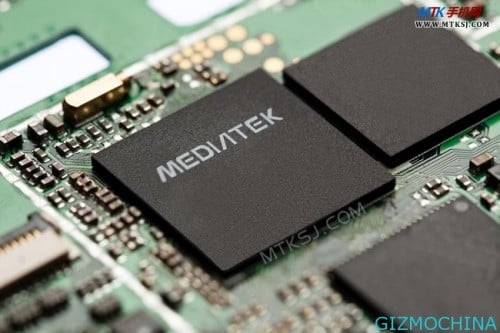 MediaTek as one of chipset manufacturer based on Taiwan has been spread their MT6588 quad-core chipset. While the MediaTek MT6588 quad-core with 1GHz frequency based on A7 architecture with 28nm process.
According to Taiwan's Commercial Times News, Barclays Capital Securities land line in yesterday that the MediaTek MTK6588 launch time is expected to advance to the fourth quarter of this year from the first quarter of next year! And due to MTK6588 monolithic full competitive price of only $ 18 to $ 20 thousand dollars below the quad-core smart phone is no longer a "myth."
Barclays Capital Securities land line's also said that, in addition to the will advance launch of four core MTK MT6588 with the same 28-nanometer dual-core MT6583, and the fourth quarter of next year Mediatek will launch MT6599 8-core ARM processor which support for LTE and TD-SCDMA / WCDMA network. MediaTek accelerated, a reversal of the trend late into the 3G smartphone market, catching up with other chip manufacturers.
The characteristics of the MT6588 include the following feature:
A conversion process from 40nm to 28 nm only took four quarters shorter time than in the past 8-10 quarter
Second, the A7 consumes less energy to replace A9;
Double graphics performance and by Imagination SGX544 3D functionality;
Using SRAM free driver IC to reduce the cost of the panel;
To support the 1,300-megapixel camera lens, higher than 8,000,000 pixels;
The price is only $18 to $20 US, compared to competitive chip with Qualcomm S4 with US$30 – US$40 proce tag.
Earlier quarter to the fourth quarter of this year.
Here are MT6588 profit on the overall market with MediaTek:
Quad-core smartphone will produce by Chinese manufacturer with proce of $320 down to $150 or less
We will se the Krait 1.7Ghz MSM8960A in the near future, this is same product with Quad-core MSM8974 dual-core, rather than next to the launch of the 8225Q.
The estimate of the total proportion of overall smart phone chip shipments will reach 50% in the fourth quarter of MT6583/MT6588 next year, even the year after the fourth quarter has launch of the MT6599 chipset, 50% level, thus raising shipping estimates;
MT6588 will help the overall ASP is maintained at a level of more than $ 10, and customers can be unified system design;
To help 13 million pixels CMOS the sensing power amplifier manufacturers will focus on China and other emerging markets.
We have few domestic mobile phone manufacturers association outgoing project using MT6588 phone quad-core processor is Arkansas while we know that we need 10 – 11 month from now, and another MediaTek mainland partners Jin phone also reported to preparing the same start with MTK6588-based smartphone, at the same time we will see the new mediatek chipset MTK6599 will give us a big surprise.